Like Billy Joel once sung, I am in a New York state of mind this week. Thinking about where I was 20 years ago, watching the towers collapse from a vantage point in my town in Long Island. Thinking about the two friends that lost their lives that day, Mark Bingham and Tom Kelly. There are certainly plenty of TV programming to choose from this week, as Deadline summarizes.
By way of background, I have spent half of my life living in Long Island: born in Bay Shore, grew up in Levittown and Merrick, then went to college, only to return for a year to live in the pre-gentrified Brooklyn before leaving to go to grad school. Eventually I came back in my 30s to live in Port Washington, where I raised my daughter, served on the local school board, and established my own business. Port Washington lost about a dozen people on 9/11, which was less than its neighboring community Manhasset did on that day.
For most of the last 20 years, I have been living in the Midwest. Every so often, I miss the hustle and bustle of NYC. This is one of those times. This was going to be a tough anniversary. Covid, cancer, travel restrictions, floods and tornadoes in New Jersey! It does seem like End of Days.
I have been watching the NatGeo/Hulu series on what happened that particular day. It is an amazing piece of journalism, linking images of many of the heroes caught on film in 2001 with contemporary interviews. One of them is an interview with Bingham's mother and highlights his role in thwarting the hijackers of United 93, and how proud she is of him. The series shows the level of heroism from both those who survived and those who perished. We see the firefighters trying to figure out how to save lives but losing their own. It is a hard film to watch, but it gave me hope in humanity and highlighted some of the day's heroes.
Now, the notion of what constitutes a hero has been somewhat devalued in the past 20 years, but these were folks who put themselves in harm's way and considered the plight of others before themselves. One guy was buried under the rubble of one of the collapsed towers with someone else. He first helped free that person, who immediately fled, leaving the first guy to fend for himself. You see him today all healthy and hale, then what he looked like back in 2001, all bloody and torn up from trying to squeeze through the pile of concrete and glass.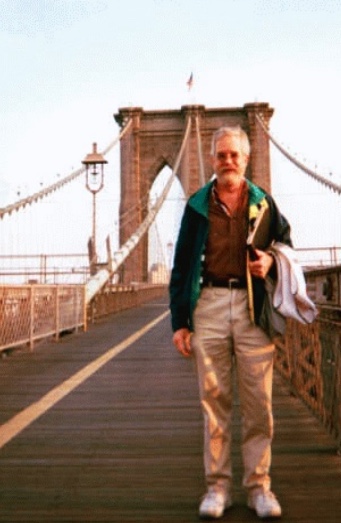 As many of you know, I have volunteered as a freelance journalist for my local Red Cross chapter, profiling some of the many volunteers who have given far more time and service towards helping others during many disasters. This week you can read my profile of Mickey Shell (and numerous others) when he went to NYC to help out after 9/11. It was the first time he visited the area from his home in Poplar Bluff, Mo. He is a mental health professor who gave comfort to the survivors, and learned how to navigate the complexities of the NY subway system as part of his deployment.
With 9/11, we came together as one – mostly. Sure, there was the attack on an Indian restaurant in Port Washington by some local louts. They didn't quite get that Sikhs (who owned the place) wore turbans too and had nothing to do with the 9/11 hijackers, Arabs, or the middle east for that matter. Not much has changed today — we have attacks on various Asians that had nothing to do with transmitting Covid. There will always be haters. And now we have thousands of Afghan refugees that arrived in our airports over the past few weeks to try to assimilate, protect, and give opportunities for a new life. Let's hope there are still some heroes to go around.