This is a story about how hard it is for normal folks to keep their computers secure. It is a depressing but instructive one. Most of us take for granted that when we bring up our web browser and go to a particular site, we are safe and we know what we see is malware-free. However, that isn't always the case, and is getting harder.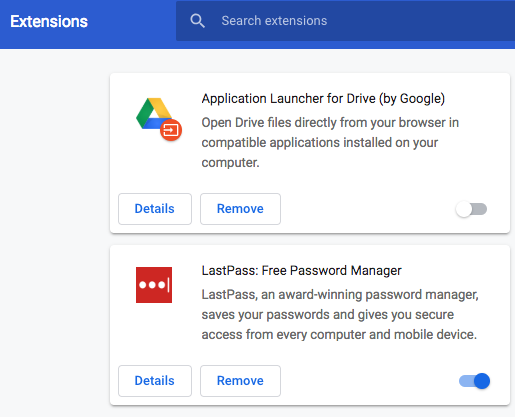 Many of you make use of browser add-ons for various things: Right now I am running a bunch of them from Google, to view online documents and launch apps. One extension that I rely on is my password manager. I used to have a lot of other ones but found that after the initial excitement (or whatever you want to call it, I know I live a sheltered life) wears off, I don't really take advantage of them.
So my story today is about an add-on called Web Security. It is oddly named, because it does anything but what it says. And this is the challenge for all of us: many add-ons or smartphone apps have misleading names, because their authors want you to think they are benign. Initially, Mozilla wrote a recommendation for this add-on earlier this month. Then they started getting complaints from users and security researchers. Turns out that they made a big mistake. Web Security tries to track what you are doing in your browsing around the Internet, and could compromise your computer. When Mozilla add-on analyst (that is his real job) Rob Wu looked into this further, he found some very nasty behavior that made it finally clear to him that the add-on was hiding malicious code. Mozilla basically turned off the extension for the hundreds of thousands of users that had installed it and would have been vulnerable. This story on Bleeping Computer provides more details.
In the process of researching this one add-on's behavior, Wu found 22 other add-ons that did something similar, and they were also disabled and removed from the add-on store. More than half a million Firefox users had at least one of them add-ons installed.
So what can we learn from this tale of woe? One thing is the sobering thought when security experts have trouble identifying badly behaving programs. Granted, this one was found and fixed quickly. But it does give me (and probably you too) pause.
Here are some suggestions. First off, take a look at your extensions. Each browser does this slightly differently. Cisco has a great post here to help you track them down in Chrome and IEv11. Make sure you don't have anything more than you really need to get your work done. Second, keep your browser version updated. Most of the modern browsers will warn you when it time for an update, and don't tarry when you see that warning. Finally, be aware of anything odd when you bring up a web page: look closely at the URL and any popups that are displayed. Granted, this can get tedious, but you are ultimately safer.