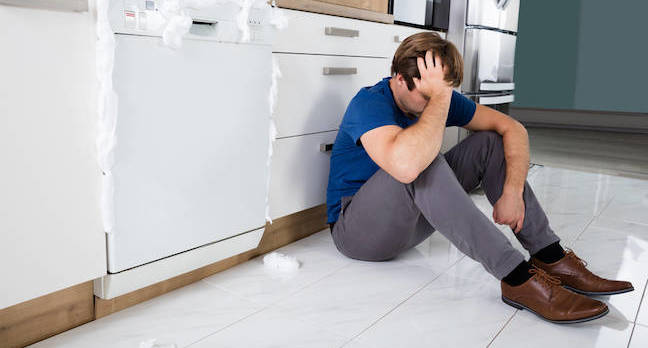 Today I begin a series of reviews in Network World around smarter home products. Last year we saw the weaponized smart device as the Mirai botnet compromised webcams and other Internet-connected things. Then earlier this year we had Vizio admit to monitoring its connected TVs and more recently there was this remote TV exploit and even dishwashers aren't safe from hackers.
Suddenly, the smart home isn't smart enough, or maybe it is too smart for its own good. We need to take better care of securing our homes from digital intruders. The folks at Network World asked me to spend some time trying out various products and using a typical IT manager's eye towards making sure they are setup securely.
Those of you that have read my work know that I am very interested in home networking: I wrote a book on the topic back in 2001 called The Home Networking Survival Guide and have tried out numerous home networking products over the years. My brief for the publication is broadly defined and I will look at all sorts of technologies that the modern home would benefit from, including security cameras, remote-controlled sensors, lighting and thermostats, and more.
Smart home technology has certainly evolved since I wrote my book. Back then, wireless was just getting started and most homeowners ran Ethernet through their walls. We didn't have Arduino and Pi computers, and many whole house audio systems cost tens of thousands of dollars. TVs weren't smart, and many people were still using dial-up and AOL to access the Internet.
Back in the early 2000's, I visited John Patrick's home in Connecticut. As a former IBMer, he designed his house like an IBM mainframe, with centralized control and distributed systems for water, entertainment, propane gas, Internet and other service delivery. He was definitely ahead of the time in many areas.
When I wrote about the Patrick house, I said that for many people, defining the requirements for a smart home isn't always easy, because people don't really know what they want. "You get better at defining your needs when you see what the high-tech toys really do. But some of it is because the high-tech doesn't really work out of the box." That is still true today.
My goal with writing these reviews is to make sure that your TV or thermostat doesn't end up being compromised and being part of some Russian botnet down the road. Each article will examine one aspect of the secure connected home so you can build out your network with some confidence, or at least know what the issues are and what choices you will need to make in supporting your family's IT portfolio of smart Things.
Since I live in a small apartment, I asked some friends who live in the suburbs if they would be interested in being the site of my test house. They have an 1800 sq. ft. three bedroom house on one level with a finished basement, and are already on their second smart TV purchase. One of them is an avid gamer and has numerous gaming consoles. Over the past several months (and continuing throughout the remainder of this year), we have tried out several products. In my first article posted today, we cover some of the basic issues involved and set the scene.