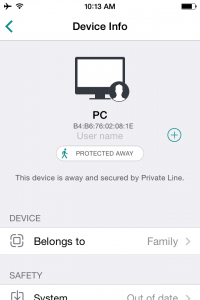 When Bitdefender announced its Box, a new breed of security hardware, I was intrigued. It sadly over-reaches and isn't quite ready for prime time, will be only useful in a very limited number of circumstances, and falls far short of being the kind of unique protective appliance that it promised.
It is a very unusual product: basically, it supplies the DHCP addresses in conjunction with your existing home router. But getting that combination to work reliability wasn't pretty, and took weeks of effort too.
You can read my review in Tom's Hardware today here.