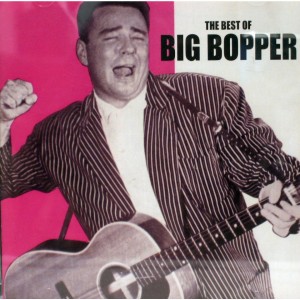 Many of us of a certain age remember the "day the music died" when Buddy Holly and the Big Bopper's plane crashed. Or if not the actual day we get the reference that was most notably chronicled in the song "American Pie" by Don McLean. But there is another day that is harder to pin down, when digital music finally took over and we never looked back on CDs, cassettes, 8 track tapes and vinyl. I put that date somewhere around 1999-2000, depending on how old you were and how much analog music you had already collected by then.
It certainly has been an amazing period of time when you recall what music was like back in the day before all the iThings came along. For the most part it has been a mixed bag. Here are five mega-trends to consider.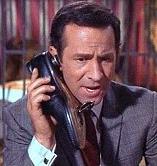 1. Music is more mobile. Back then we had separate rooms of our homes where we could listen to music, and only in those rooms. The notion of carrying most of your music collection around in your pocket was about as absurd as Maxwell Smart's shoe-phone. We had separate radio stations with different music formats too that helped with discovering new music, and would carry recordings to our friends' homes to play on their expensive stereos. Stereos were so named because they had two speakers the size of major pieces of furniture.
Just about everything in that paragraph has changed in 20 years. Having two speakers to listen to your music is so limiting, and you can buy a multichannel system for a couple hundred bucks these days. My iTunes music library has more music that I can listen to continuously for two weeks and close to 30 GB of files, and I am sure yours is equally vast. Songs that I ripped to the digital format are still intact 10 years later (I know I have some of the CDs around here someplace), and I can listen to music whenever and whenever I want.
2. The whole music discovery process has also been transformed. You can listen to any of thousands of tracks before you buy them in the major digital music stores. And then there are sites such as NoiseTrade who offer thousands of entire tracks free for the downloading (tipping is suggested but not required): it has become one of my favorite places to find new artists. Playlists make it easy to set up groups of tracks for every activity, something that you had to be a love-struck teenager willing to spend the effort for a mix tape, or be a DJ at your college radio station.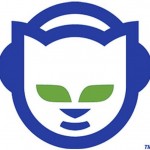 3. Sharing is caring. At the beginning of this digital music transformation was Napster. It was the undoing of the music industry, making it easy for anyone to share digital copies of thousands of songs across the Internet. While they were the most infamous service, there were dozens of other products, some legit and some fairly shadowy, which I describe in this story that I wrote back in November 2001 that shows some of the interfaces of these forgotten programs.
4. Movie studios haven't learned much from the digital music era. Now the movie industry appears to be headed down a similar path, albeit with bigger criminal penalties for their customers who want to share their digital copies. But we'll leave that for another discussion, since I want to stick to music.
The early days of digital music weren't easy for anyone, unless you were a teenager then and didn't mind stealing your songs. I wrote extensively about the several processes of
ripping and cataloging your tunes for a couple of Web Informant essays
. My former student and most of his generation didn't view P2P file sharing as a criminal act, instead, "it is a new way of dealing with an outdated corporate power structure."
Since the rise and fall of the peer sharing services, Amazon, Apple, and to some extent a few other digital music storefronts have taken hold for selling tracks and albums. I used to buy most of my music from Amazon: they were the first to eliminate digital rights management (aka copy protection) from their tracks, but they have tricked out their player and their process and it is just easier to use iTunes Store now anyway.
5. Streaming is taking hold. But owning your music is going the way of the dodo too: several streaming services have taken hold, and it is only a matter of time before their user interface and bandwidth requirements gets perfected before they make it easier to listen to anything at anytime. There are numerous subscription streaming services, and they are getting better in terms of song availability and software quality.
The digital era has also been a mixed blessing for artists as well: most don't make much money from selling their songs outright to consumers: their cut is minimal from the digital music stores. This has driven many of them to hike their performance fees. While digital technologies have made it easier to sell music to the public, it has become more of a "long tail" kind of business, with just a few mega-groups that can actually support themselves on song revenues.
Would I turn back the clock to analog music? Nope. It has been a great 15 years, and I don't mourn its death. But it has been a fascinating time to see how things have evolved.