A new report sponsored by the European Commission has found that social media has played a key role in the spread of Russian-backed disinformation campaigns since their war with Ukraine began.
"Over the course of 2022, the audience and reach of Kremlin-aligned social media accounts increased substantially all over Europe," the researchers stated in the report, "Digital Services Act: Application of the Risk Management Framework to Russian disinformation campaigns."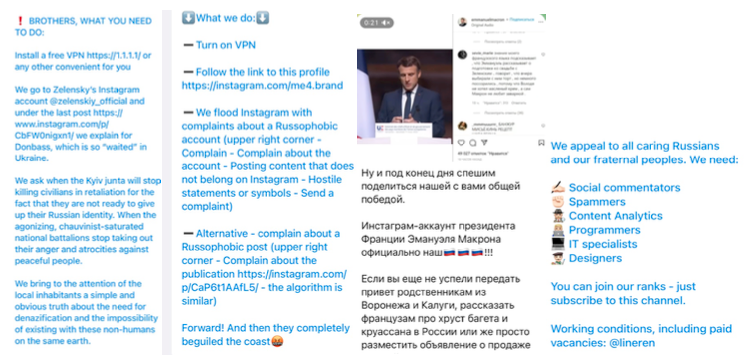 Here you can see various recruitment lures to join Russia's cyber army who call themselves "Cyber Front Z" and are looking for help on Telegram to post content across networks, up- and down-vote posts, and hound opponents with derogatory comments. The photo shown in the screenshot above is one such target, a pro-Ukraine politician.
The work was done by the nonprofit group Reset and published last week. The group examined these campaigns across 10 languages and over a year. It can serve as useful guidance for U.S. regulators and for how businesses should moderate their own social media content. You can read my analysis for SiliconANGLE here.