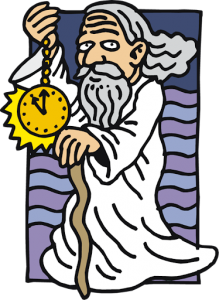 I have known quite a few of my contemporaries who are contemplating the next phase of their lives. In April, 4M people quit their jobs.  This used to be called retirement but now we need a better word to indicate more of a transition rather than a choice.  I now think of this differently. No longer is this the time to relax, to travel, to see the grandkids, to take up new hobbies or volunteer work.
This isn't exactly a new idea. Pablo Casals once famously said that he was motivated to continue to practice the cello in his 90s because he was making progress.
One friend of mine is hyper-organized: he has five volunteer jobs — one for each day of the week to keep himself busy. Others have a part-time job that gives them some flexibility. As to travel — well, we have the virus to change those plans.
Gary Bolles in his first book, called The Next Rules of Work, plots out a new vision for how we relate to work, to jobs, to bosses, and to our lives. You can click here for my full review of his book. My takeaway for this blog post is the changing way we need to approach retirement — no matter what is your age.
For many years now you didn't have to be receiving Social Security payouts to retire. I know plenty of teachers and military members who began working at age 20, and were able to retire with full benefits when they turned 40, often starting new careers.
When friends ask me if I am planning on retirement, I say no. And this is because I am completely aligned with Bolles' Next Rules. I consider myself a lifelong learner, and designed my freelance business to ensure that I would always be learning something new about the tech fields that I write about. It wasn't too hard: I imagine if I was writing about the sporting goods or home appliances businesses I would have a lot less learning to do year-on-year. (Maybe not, but you get my point.)
No matter where you are in your life, you have to figure out how to continue to learn new stuff. When we are working every weekday, we tend to have someone else force us into this learning-as-part-of-the-normal work process. But as more of us become gig workers, we have to create these situations on our own, and that is the manual that Bolles has constructed.
You could build it in, as "if it is Tuesday I volunteer at X" how my friend does. Or you could have other mechanisms that force the learning, such as a book club (where the group actually does read the assigned books), or a travel schedule (if we can ever get back to that again), or something else that forces you out of the house so you aren't locked into daydrinking/Netflix bingeing cycles. Of course, for some of us that just may be an intermediate goal, which is fine.
So if you aren't happy in your current job, think about making this transition to becoming a life-long learner. Don't wait until you reach your 60s.