Too often we focus on the new and latest infosec darling. But many times, the tried and true is still relevant.
I was thinking about this when a friend recently sent me a copy of , which was published in 2003. Schneier has been around the infosec community for decades: he has written more than a dozen books and has his own blog that publishes interesting links to security-related events, strategies and failures..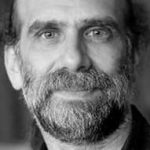 His 2003 book contains a surprisingly cogent and relevant series of suggestions that still resonate today. I spent some time re-reading it, and want to share with you what we can learn from the past and how many infosec tropes are still valid after more than 15 years.