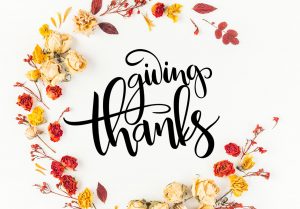 Thanksgiving is nearly upon us. And as we think about giving thanks, I remember when 11 years ago I put together a speech that somewhat tongue-in-cheek gave thanks to Bill Gates (and by extension) Microsoft for creating the entire IT support industry. This was around the time that he retired from corporate life at Microsoft.
My speech took the tack that if it wasn't for leaky Windows OS's and its APIs, many of us would be out of a job because everything would just work better. Well, obviously there are many vendors who share some of the blame besides Microsoft. And truthfully Windows gets more than its share of attention because it is found on so many desktops and running so many servers of our collective infrastructure.
Let's extend things into the present and talk about what we in the modern-day IT world have to give thanks for. Certainly, things have evolved in the past decade, and mostly for the better: endpoints have a lot better protection and are a lot less leaky than your average OS of yesteryear.
You can read my latest blog post for RSA here abiout what else we have to be thankful for.