In this time of sheltering-in-place and self-imposed isolation, we have to learn to be kinder and less judgmental to each other. One of the biggest issues for families is agreeing on your own "isolation protocol," for lack of a better description. Most of the stuff that I have read include suggestions such as from Britain's NHS here. Or articles on what activities to do now that the kids are home. But I haven't seen that much discussion about how you formulate your own protocol. Given my interest in Internet protocols, this seems a natural point for me.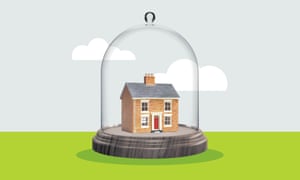 It is just my wife and me at home. You would think that the two of us would be able to figure out some common ground for exactly how much isolation we should be doing. But it is a harder problem than that. There are two dimensions to this. First is that the ground is shifting. As the virus spreads, scientists are learning more about its transmission and its lethality and changing their own recommendations. That means building into the family protocol the ability to be updated to reflect these changing conditions. Or if one of you becomes more concerned about a particular activity, for example. As I said, things are changing rapidly.
The second dimension is that all of us, even long-married couples, come to this virus from different perspectives. What we need is to make some consensus decisions. We do this all the time, and it part of our daily lives. Only, instead of what are we having for dinner or who is going to clean the bathroom, they become decisions that involve the potential life and death of the family members themselves. Maybe that is too dire a description, but you see what I mean.
Let me give you some examples of the potential points around assembling your own protocol:
When should we wear a mask, if at all? (See the link above for the latest CDC recommendation.
Is takeout food acceptable under specific circumstances?
How often do we shop for groceries and other supplies? Do they require delivery?
When one of us returns from being outside our apartment, what is the cleansing and transition process?
How often should we go to the office?
What about continuing or beginning any volunteer activities?
Do we have a cellphone cleansing policy, and who enforces it?
What about how to disinfect the mail and newspapers?
Is anyone other than the family allowed inside our apartment and if so under what circumstances?
These all seem like pretty petty issues, but in the time of Covid, they could be life and death, quite literally. If you want your family to survive this crisis, you need to come to agreement on these policies and be willing to concede to your spouse's POV. I have heard stories about those medical workers who have to sleep over the garage or in someone's RV rather that spend their time inside the family manse.
I was talking to a friend of mine who has a father who is in his late 70s and still goes to work at his office. She tried talking to her dad and getting him to stay home but was unsuccessful. Another friend who is 80 had all of his grandchildren over to their house for dinner not too long ago. This person recently had heart bypass surgery.
Here is the thing. You can't judge what someone else's protocol may be, however inelegantly expressed or however much you disagree with their position. Everyone has to come to terms with this pandemic on their own terms and reach their own comfort level. Now I realize how frustrating it can be to deal with a family or friend who has a different position on what social isolation means, and perhaps doesn't disinfect as much (or as more) as you do. It isn't up to us to judge. You have to be you, to quote a common phrase. But you and your family should have some discussion about this and at least agree on some of the basic principles as I listed above.