One of the best things that I ever did was put together a website that had links to all of my clips. Granted, this in 1995 when the Web was young, and many pubs didn't have online versions. But now everyone is online and it is a lot easier to do.
Why should you build a clips site? Because you need a reference to your body of work. When you pitch a new editor, he or she wants to be able to quickly go someplace and review your clips and see how and what you write. If you have it all nicely arranged online, you make getting new work easier. All they have to do is look you up your website online and read your previous work.You can also use this website as a handy reference for what you should be pitching too. Finally, you also increase your Google juice and drive additional traffic to your work, which is helpful these days where everyone is counting page views.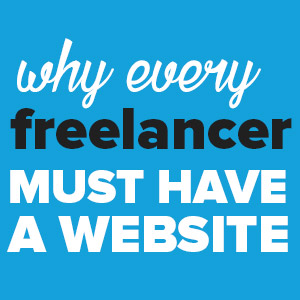 What should you use? I use my own hosted WordPress site, and it is a good tool to learn anyway, since many sites now employ it themselves. You can take a look at my site here, and see that I have separate pages for each publisher, and then I also put up a new post whenever one of my articles is published. You can add keywords to make it easier to find particular subjects too and demonstrate your expertise in particular topic areas. I also add a short summary, or maybe the first paragraph of the piece, in my post. If you get a blog on WordPress.com, it is free of charge but then you are limited to their templates. If you want something fancier, you can run a WordPress site on your own domain for a few dollars a month, as i do.
But sometimes putting links to online stories isn't enough. A lot of pubs have come and gone, and so for the articles that you really care about, take a moment after a piece is published and produce a PDF copy of the piece (If you have a Mac, this can be done easily through the print dialog box.  If you have Windows, there are utilities that can help too. Then put this pdf in a folder that you can retrieve later when the link dies, and post it to your website.
If you don't want to build your own blog site, there are other alternatives that are free. Editorial-for-hire services such as Ebyline, Contently, and Skyword all offer this feature, and they also might notify you when a piece is posted so you can add it to your portfolio. Here are links to mine:
Note tthat you can create a custom URL in the Contently and Skyword portfolios, which is a nice touch. I went overboard with my page in Contently, putting more than 400 article links together.  I think they have the best of the three systems. Not sure that after you have more than 25 stories in your portfolio if it really matters, but if you are going to use one of these services for your actual portfolio, then you should maintain it. I still recommend you set up your own clips website outside of these systems for complete control and just in case one of the services goes out of business or changes things on you.
The hardest part about building your clips website is just getting started. Once you have it running, adding a new clip won't take more than a few moments.